Made in Yorkshire
Ready to Ship
Clothing for play
Perfect for layering
Great for Gifting
Handpicked for you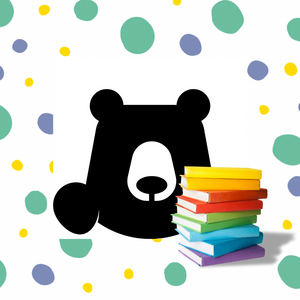 Biddy and Bear BOOKS!
I've chosen a gorgeous selection of high quality story and activity books for babies and older toddlers. Make a bundle with a handmade item and get 10% off the RRP 🥰
Show me the books!
Let customers speak for us
Perfect clothing
In love with these harem leggings, they fit perfectly with plenty of room to grow into but don't look baggy or too long like shop clothes can do. They're so well made and a beautiful print, really good quality and well worth buying. Love the rainbow stitching too! Will definitely be buying more clothing from Biddy and Bear, very happy customer with a very happy and stylish baby!
Leaping Fox Harem Pants - Winter Weight - Ready to Shipm
Bought as a set
Love this movie night print as a matching outfit. Great quality, fit and delivery as always
Movie Night Harem Pants - Winter Weight - Ready to Ship
A gorgeous romper
As ever the attention to detail is brilliant. Very versatile and we've had lots of compliments!
Custom item
0-3 month Mermaid Harem Pants- End of line
0-3 month Mermaid Harem Pants- End of line
Gorgeous present
Bought these for a big rubber duck fan who had a new baby and they were a massive hit. Really good quality as always and a fab print
Rubber Duck Harem Pants/Leggings - ready to ship at
Adorable and very practical
Lovely fabric choice - soft, malleable, stretchy, well-stitched and without itchy tags. Elinor has a great eye for patterns too.
The harem pants shape are a winner with my baby (she likes to test out their limits of stretch), and they fit for ages due to their ankle cuffs and comfy wide waistband.
Elinor posted them to us quickly and in attractive packaging. I'd highly recommend a pair particularly if looking for a gift!
Nordic Animals Harem Pants - ready to ship
Beautiful harems
The Nordic print is so beautiful. I've had load of compliments. The harems wash so well too.
Nordic Animals Harem Pants - ready to ship
Foxy patterned cowl sweatshirt
Beautifully made sweatshirt. Light yet warm and snuggly. Very pleased with the product.
Mama Cowl Sweatshirt
Fabulous dress
A lovely soft and comfy dress that doesn't restrict movement. S is thrilled with her new dress , and I'm sure it will last for ages. She's still wearing a much smaller B&B dress as a tunic top!
Washes well and doesn't shrink or change shape
Hop dress - ready to ship
Love Biddy and Bear
Fit perfectly, wash so well and are lovely and comfortable. This style of trouser is gorgeous and the prints are amazing 😍
Monster Truck Harem Pants/leggings - ready to ship
Comfy and fun
My boys love these rompers. They'll wear them night and day as they're so comfy. They chose the prints and have been wearing them most days since they arrived.
Shortie Rompers - above knee
Bugs
We've had so many compliments on these harems I love the print it's so vibrant and fun. Amazing quality as always
Bug Harem Pants/leggings - ready to ship
Beautiful hat
Love this hat, bought as a gift for a new baby and it was very well received. Great quality and loved that I could choose the print I thought the recipient would love the most and can't wait to see pics of the gorgeous new baby in it!
Knotted Baby Hat - made to order
Fabulous shape
Biddy and Bear is my favourite place to buy handmade clothes for my baby girl. The fabric is always top notch, with beautiful fun prints, and the cut of all the items I've had has been fantastic. Really comfy fit that leaves plenty of room for nappies and moving around. These shorts are fantastic, nice and long in the leg, with a big comfy waistband.
Ready to Ship Shorts - mixed sizes/prints
Perfect gift
I gifted these to a friend for her boys second birthday. Her first comment was how soft the material was, then the beautiful design, and then asked was I sure of the sizing as they looked bigger than most his clothes! I'm so glad we chose them as a gift and can't wait to see him wearing them soon.
Lazy Leopards Harem Pants/Leggings - ready to ship